5 Ways To Prove To Your Boss You Need Content Curation  
Have you made the case for content curation within your organization?
Don't think that your firm needs content curation, then look at these content marketing facts and see if you're ready to reconsider.
93% of B2B businesses use content marketing according to Content Marketing Institute and MarketingProfs 2014 research. On average content accounts for 30% of their marketing budget.
Despite this focus on content, 55% of businesses have trouble producing enough quality content and 39% of businesses have trouble getting sufficient budget for their content efforts.
Regardless of where the resources come from,  marketers must fill this content gap because B2B customers are more than 58% of the way through the purchase process before they contact you. They've done their research and homework online, applying the same behavior they use as consumers.
To remain competitive, your business must be visible and findable across owned, social media and third party platforms using a mix of content offerings.
Continuing to create more and more quality content is expensive. Further it contributes to your organization's me, me, me refrain on social media and other platforms.
As a result, marketers need a more cost effective way to fill this content hole in their marketing plans.
Content curation provides a less expensive solution to extending your content marketing budget.
Content curation is cheaper than creating original content. Since you start with content that already exists, you eliminate a sign
Success Kid
The ultimate oppos you can use to make the business case for content curation
To help you persuade your management team, here are 5 ways to make the business case for content curation.
Content curation fills holes in your editorial offering. Use content curation to cover topics where you lack depth of in-house expertise. Instead of creating in-depth information, you provide context and commentary.
Content curation leverages the power of other people's content (OPC) Legally integrate your prospects and customers' information. While only a small proportion of will contribute, make it easy for them to become a part of your content process.
Content curation increases content reach. Content curation creates egobait. The person or website you reference in your content often will share your article or piece of content. Of course, when you feature the content on your site, you need to add to the conversation. Just aggregating links generally isn't enough to attract attention.
Content curation requires lower amounts of internal production resources. Since curated content starts with published content from other places, it does need the same level of editorial and technology work to get it in shape.
Content curation extends life of existing content you already own. Auditing and cataloging your content across your organization, expands your content offering and makes it more useable at the same time. This has a big impact on your content marketing budget since you're getting additional use at no cost.
BUT don't be misled—content curation is NOT free!!!
Content curation requires budgetary resources, both people and money. Content Marketing Institute recently announced they're hiring a Chief Content Curator.
Further, it requires investing in a content marketing audit. This will highlight where you have useful content marketing assets that can be reused by cross-linking it to OPC.
The bottom line: Content curation is a low cost way to fill you content marketing pipeline.
Content curation enables you to provide context for other people's content as well as to extend your reach.
Effective use of content curation enables you to maximize the impact of every piece of content you've created to-date by categorizing and tagging it so that you know you own it and can utilize it easily when appropriate.  
Happy Marketing,
Heidi Cohen
---
---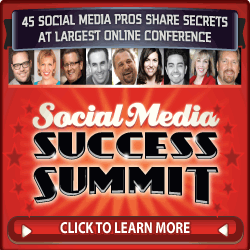 Attend Social Media Success Summit 2014 to get stellar insights from 45 social media experts including Mari Smith, Jay Baer, Lee Odden and Amy Porterfield.
Order your ticket to Social Media Success Summit NOW and SAVE $410 off the regular price (NOTE: ONLY 500 TICKETS are available at this sale price. This offer is good until August 1, 2014 or when the tickets sell out, whichever comes first.
This important virtual conference offers more than 45 sessions this October. Attend as many as you like; download the rest with no travel costs or hassle.
---
---
Free Download!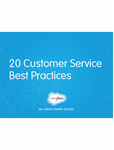 Learn how to put the "Customer" back in "Customer Service".
It can be easy for customer service departments to continue doing what they've always been doing. CSAT scores and overall cost are the same, so why change? This mindset neglects the fact that today's consumer has options around how they want to contact a company for support. This eBook looks at customer service best practices aimed at great service across channels, treating your customers well, and building a world-class customer service team.
---
Related Articles
7 Steps To An Online Content Marketing Audit
(BTW–Here's how to make the business case for content marketing.)
Photo Credit: https://www.flickr.com/photos/vintagedept/4071503845
The post How To Make The Business Case For Content Curation appeared first on Heidi Cohen.